Mmm, nothing says "summer" like white chocolate popcorn.
Right?
Okay, maybe not...But, this is your post for today, so that's that!  Seriously, though, I have been wanting to share this AMAZING recipe with you lately.  I made it just a week or two ago, when our daughters had their Awanas awards ceremony at church.  At about, oh maybe 4:00 pm the afternoon of the 6:30 pm awards ceremony, I thought to myself, "Self--you have not prepared any sort of little gift for the girls' teachers."
Remember, this is not the first time I have waited until the last minute to throw together a little gift.  Remember my little Sonic Happies? (If you didn't read this post, you really should click over for a QUICK and easy gift idea--Sonic-style!)
This time, I looked in my pantry, and had all ingredients I needed to make White Chocolate Popcorn.  When I say "all the ingredients"--I mean exactly 3 items!  You can't get more simple than that!  Here are the necessary ingredients:
White almond bark, BUTTER microwave popcorn (must be butter to taste right!), and colored sugar
For each batch you make, here is the ratio:
 4 cubes of white almond bark (melted in microwave) FOR EACH bag of butter microwave popcorn
First, you want to pop that corn, baby!  (We're close enough now that I can call you that, right?)
Next, melt the 4 cubes of almond bark in a very large microwaveable bowl.  I usually start with about 1 minute, try to stir the bark, and then put back in microwave in increments of 20-30 seconds until melted.  You want to be careful to get the white chocolate just melted...too long in the microwave, and it will burn.  Yuck!
Pour the freshly popped, buttery popcorn--that you will NOT be able to resist snatching a bite of--into the bowl of melted white chocolate.  THIS is when you will realize whether or not your bowl is big enough.  You want to gently fold the popcorn into the chocolate until it is all coated.   Remember--gently, now.  You don't want to smash the poor corns.  They are just innocent bystanders.

After the popcorn is coated, pour it out into a thin layer onto wax paper.
Next, sprinkle, sprinkle, sprinkle away!  I chose the cheery selection of pink and green this time.  At Valentines, I sprinkle red and pink.  At Christmas, I sprinkle orange and green.  Not really, I was just checking to see if you were still awake.  Tap, tap, tap...this mic still on?

 At this point, let the white chocolate "dry" a bit before bagging it up.  Maybe 20 minutes?  At this point, also, you will find it very difficult to resist trying a little bite, and another, and another...
Now, if you are making more than 1 batch, and I ALWAYS do...You will want to clean out the bowl between batches.  Especially if you are a little OCD like me.  Thankfully, many of the unpopped kernels stick to the bowl--which is good, since you don't want unknowingly to chomp down on a kernel and break a tooth.  That would make this thrifty snack really expensive.  So, let's all practice some kitchen safety and clean the bowl, by taking a paper towel and wiping out the kernels.  (Honestly--I have no idea why I just typed all of that out.  I don't give you people enough credit, do I?  The picture is very self-explanatory.  Just chalk it up as MarytheKay is a dork, and has an overwhelming need to use excessive words for simple processes...like right now, for example.)
Ladies and Gentlemen of the blog world, I present to you...The Finished Product!!!
WARNING:  Be very aware when making this product, that it is addictive, and habit forming.  It will jump off the wax paper, into your mouth, and settle around your mid-section.
Linked up with: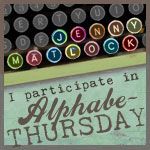 Metamorphosis Monday at Between Naps on the Porch
Motivate Me Monday at Keeping it Simple
DIY Project Parade at DIY Showoff
Toot Your Horn Tuesday at A Silly Little Sparrow
Tutorial Tuesday at Hope Studios
Letting the Tuesday Creative Juices Flow at These Creative Juices
The Boardwalk Bragfest at Bobbypins Boardwalk
Strut Your Stuff Thursday at Somewhat Simple