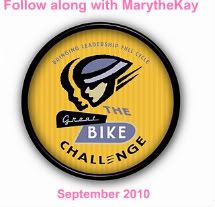 At the end of September, our family is participating in a fundraising bike ride across the state of Maine to help raise money and awareness for Kids Across America Kamps.  If you read any of my posts this summer, you'll remember that we work at Kids Across America Kamps, and live on the camp grounds every summer.  I know I've shared some of the amazing things about living and working at an inner-city summer camp, but I've also shared some of the more difficult parts, too.  Working at a ministry for inner-city kids can be many things all at once--challenging, exhausting, thrilling, hilarious, heart-wrenching, frustrating, and life-changing.  Even with all of the mix of emotions that come with pouring your lives into a ministry, one feeling sums up all the other feelings: A blessing.

My husband and I consider it a blessing to have front row seats in watching kids' hearts and lives change within an 8-day term.  Oh, and it is by no means just us.  We are a small part of the full-time staff, and hundreds of college-age summer staff who join together with one purpose every summer:  To love kids to Christ.  At Kids Across America, we accomplish that goal with the platform of a sports camp.  Kids from inner-cities all over America ride buses to our camp, nestled in the middle of the woods in the Ozark Mountains of Missouri, to become part of a sports camp experience--and unlike anything they've ever experienced!
I wish you could see their faces as these kids climb wearily off buses and into the throng of cheering, and crazy dressed-up summer counselors, all anxious to meet "their campers" for the next 8 days.  The kids step off the buses wide-eyed, some grinning ear to ear, and some looking around at the happy energy around them thinking, "WHAT have I gotten myself into???"
What they have gotten themselves into, is a summer camp that believes in the power of loving one kid at a time, meeting his needs, getting to know him, cheering him on to pursue dreams and living a life he never thought possible--and also helping equip his group leader so that when he does go home, he is not alone.  His group leader (we call them "Kaleos") is right there, on his hometown sidelines--continuing the cheering and encouraging that began at camp.  Our camp believes that one kid at a time--we can help change the inner-cities of America.
Photo credit: Bill McCoy

Our family has an opportunity to help continue that dream of loving one kid at a time to Christ--through Kids Across America's The Great Bike Challenge.  My husband and daughter have accepted the challenge to ride across the beautiful countryside of Maine, in order to raise money and awareness for Kids Across America Kamps.  They will be meeting that challenge on a tandem bike!  Our younger daughter and I will join in the fun by following all of the bikers in a support vehicle.
My husband and I are excited that our two girls are taking an active part in helping Kids Across America.  Our girls already live at camp all summer, and enjoy the benefits of living at a summer camp.  They get to see the grinning camper faces, hear the camper cheers, dance along at the crazy themed parties, watch as campers learn to work together in the Challenge Course, experience the same kind of trust our campers learn during the High Elements Ropes Course.  And most of all, they hear the bell ring throughout the summer.  The bell that signifies that one more camper's life has been changed--by becoming a Christian.

Our daughters understand the amazing things about Kids Across America.  They watch it happen all summer long, every summer. This Great Bike Challenge is their chance to BE A PART of helping Kids Across America continue.  To BE A PART of changing kids' lives.
Honestly?  The life-changing experience of Kids Across America Kamps is difficult to describe.  In lieu of more words, I'd rather show you just a little bit...

If you'd like to know more, please feel free to check out the Kids Across America website.  If you'd like to join the challenge in support of this ministry, click here.  Mostly, I just wanted to tell you about the summer camp that has meant so much to our family.  The place where we pour out our hearts with the hopes to change lives...and in return, our own lives get changed and enriched every single summer!


Towards the end of September, I'll keep you updated on our exciting bike ride across Maine.  Oh, did I mention we are driving to Maine?  Have you ever looked on a map and seen Missouri?  Yep, smack-dab in the middle of the U.S.  It'll be quite a drive to get there.  I'm sure you'll be hearing from me, too, in the looooong car drive across half of the country!  Until then--somebody's got some planning and packing to do!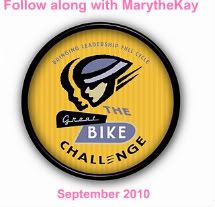 Linked up with: